Garden and Sculptural Seating
(now can be included in 9 day chair making workshop)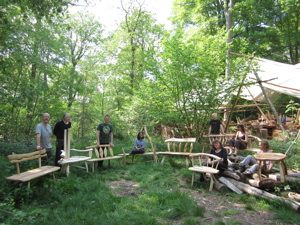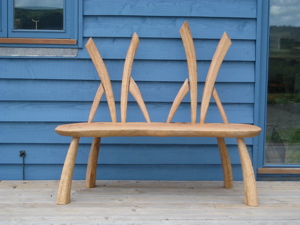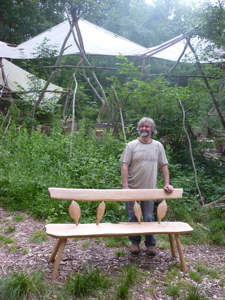 This course provides a deeper exploration of the sculptural free form techniques developed by Gudrun in her own work since 1992.

It will examine the use and suitability of hazel and other coppice materials in combination with the traditional use of cleft and planked timber to make chairs, tables and seating for indoors and outdoors. Enjoy Clissett Wood during its most beautiful season and take home a very individual item of furniture.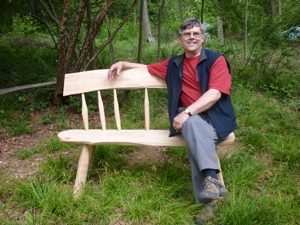 There is a materials charge for seating, from £10 to £50.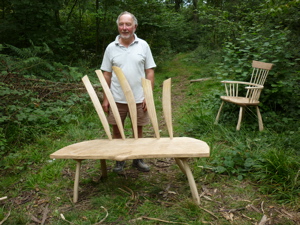 .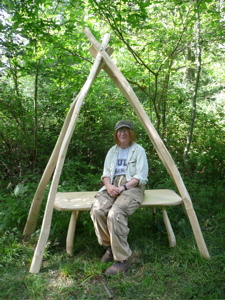 Holistic Tree and Orchard Management; the Wroblowski/Kluth method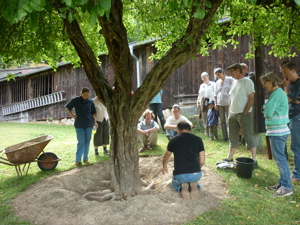 Modern methods of orchard management have been largely shaped by commercial considerations, emphasising speed, efficiency and a quick yield.

This new course teaches tree and orchard care as it was practised by individuals and village communities throughout Europe to safeguard a valuable food source over many generations.

Deep and skilled understanding of a tree's requirements for optimum growth, productivity and longevity had evolved in that time, and is arguably highly relevant to our present and future
way of life.
For more information << click here>>
Chain Saw Training and Chain Saw Carving
Details of these courses are available at